Cute Pins - 10 Adorable Lapel Pin Badges
Not everyone we work with wants brand awareness badges, message-spreading merch, or personalized pins; some clients are after as much cuteness as possible.
Over the years, we've made some of the most adorable lapel pin badges imaginable, so we've compiled a list of ten of our favorite cute pins for you to coo over.
Get ready for cuteness overload!
Synthi the Party Robot
Have you ever seen a more adorable robot with a keyboard for a tummy? I doubt it. This enamel pin is only one of the many cute pins we've brought to life for Peskistudios.
The "You Did It!" Gold Star
Our good friend, Dani White, always drops the most adorable designs for cute pins into our inbox, and this simple gold star with a cheeky grin gives us all the feels with its positive message.
Wicket the Ewok
We've got some hardcore Star Wars fans at Made by Cooper HQ, and they insisted we include this super cute Ewok pin badge from artfulswagshop, and who were we to argue? Look at his little cowl and his winning smile! Star Wars good guys always make for some amazingly cute pins.
Cinnamon Roll Snail
Afternoon Fika's super cute snail looks both sweet and delicious. We've made many cute pins for her shop, and they're all unbelievably cute, but CRS is one of the most adorable-looking badges.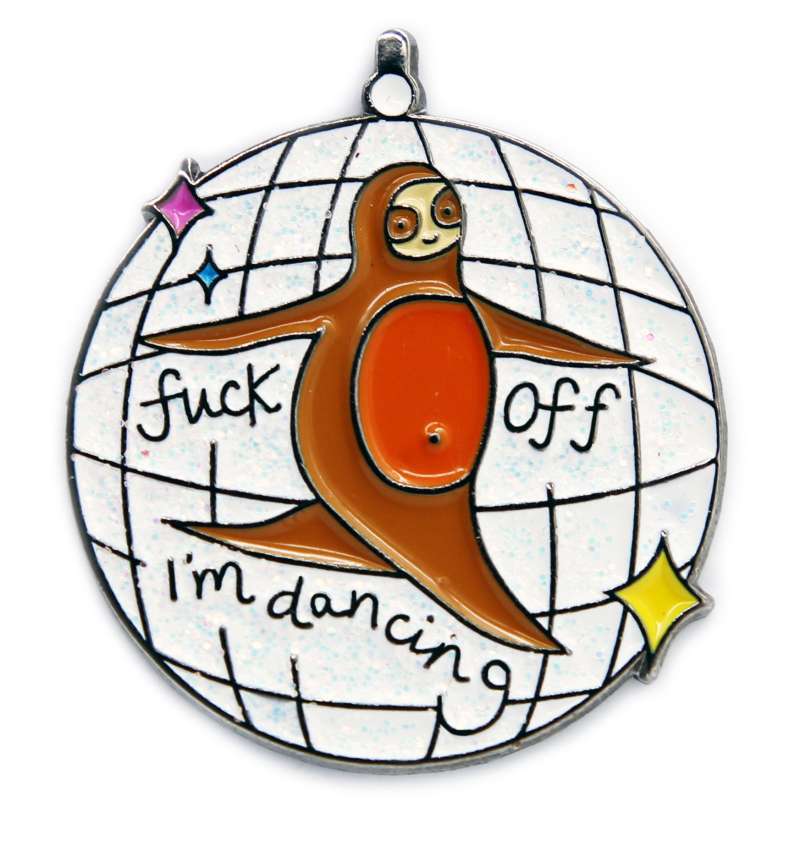 Dancing Sloth
It's not often the words "f**k off" can be considered cute, but this soft enamel carefree dancing sloth from Zeppelinmoon had us all saying, "Awwwwwww''. F***ing cute pins!
Baby Mutant Ninja Squirtle
What could be cuter than a baby Ninja Turtle or Pokemon pin badge? A baby Michelangelo/Squirtle chowing down on a delicious slice of pepperoni pizza by Pandanadesigns. Squirtle power!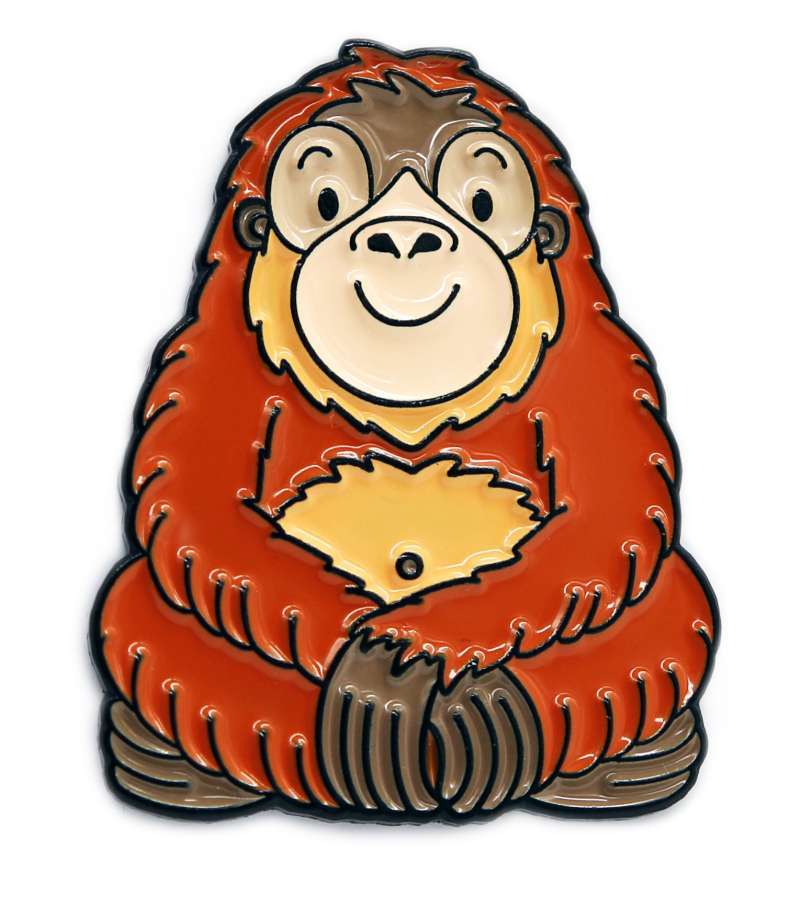 Optimistic Orangutan
Some of the most cute pins imaginable come from the designs of ByKateElford. But the cutest is the optimistic orangutan, who comes with a beautiful message, "Everything will be okay." And he can't be wrong because he's a talking orangutan!
Lunar Loveliness
It's a moon. It's happily orbiting the Earth. It's one of the most cute pins in our atmosphere. Thanks, DoodlesbyBen!
Pugtato
Our hearts melted when freelance illustrator Sophie Corrigan came to us with her adorable Pugtato pin badge: cute dogs, cute pins, the perfect match.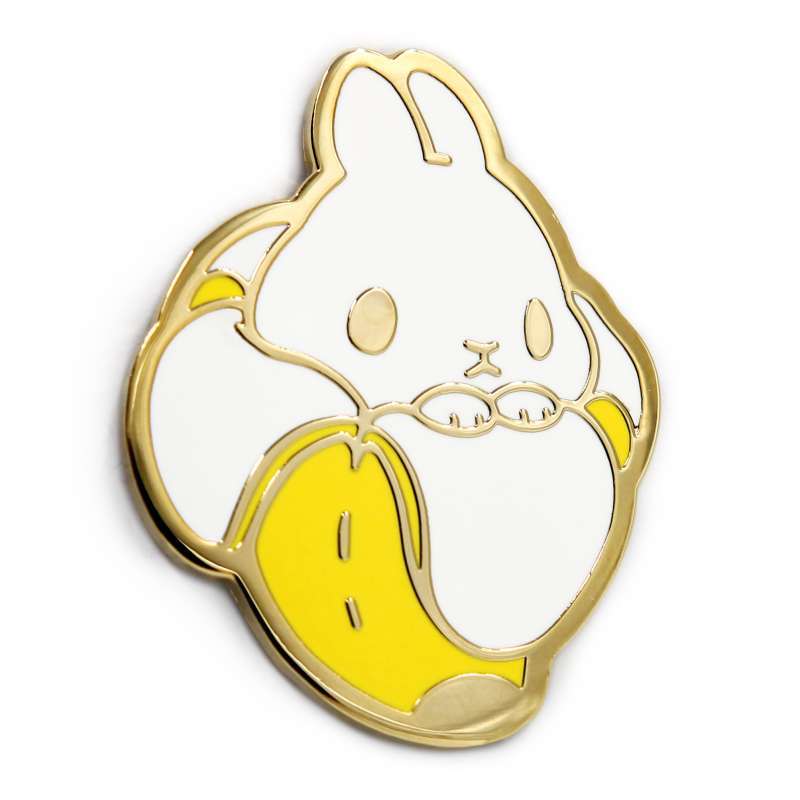 Bunana
This hard enamel Bunana is the second cute pin from Afternoon Fika to feature in our blog, and her bunny in a banana couldn't be any cuter. The use of gold plating and pastel colors is perfect. The Bunana is one of the most adorable cute pins we've ever made.
How Can I Make My Own Cute Lapel Pins?
Making your own cute pins couldn't be easier.
If you have sweet designs and illustrations ready to go, head to our custom enamel pin badge page to place your order, or if you have ideas you want to bring to life and aren't quite sure how to go about it, we offer a FREE design service with every order that will help you realize your vision while meeting our production guidelines.
Follow in the footsteps of all our creatives and be inspired to captivate your audience with cute pins for backpacks, adorable badges for jackets, or lovable flair to display.
madebycooper
5 August 2023